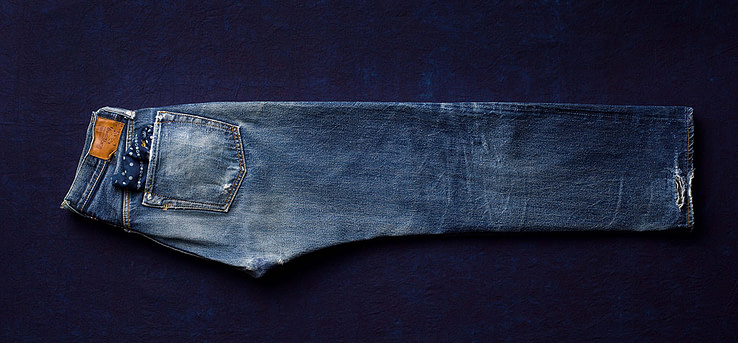 Jeans
The year 1991 was the time when all denim pants were made in US and/or made by major manufacturers.
It was quite unusual for a young brand like 45R to make denim pants from scratch (from a yarn!).
Denim pants for us are like staple dish for every meal, a foundation of a style.
We were determined to make our own.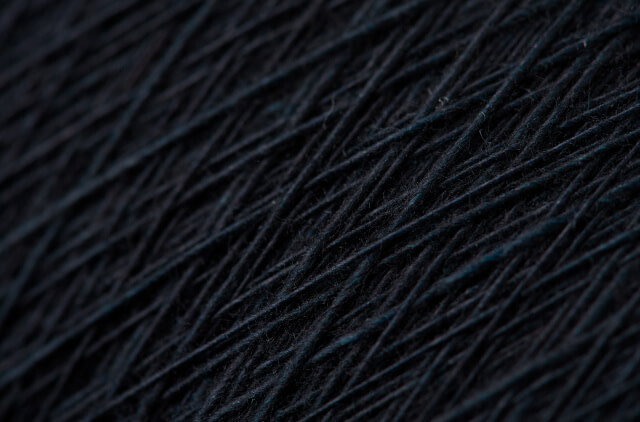 We started with material which was the same as that of T-shirt, Zimbabwe cotton. It is firm, pliable and dry to touch. The length of fiber and strength of it is no comparison to other kinds of cotton. Zimbabwe cotton was perfect for denim pants we wanted to make.
We use a special machine to spin uneven yarns. When we first started making denim, we loved #6.5 yarn count, a super thick yarn for denim. Originally, there was no half count in yarn count. But, because our yarns are uneven, meaning some parts are think as #6 and others are slightly less thicker around #7, we decided to call it #6.5. This thick and uneven yarn contributes to the color contrast that you will see in the process of fading.
Then, we dye the yarn in indigo with rope dyeing. Yarns bundled like a rope are dipped into dye and are oxidized. The process is repeated 16 times. If we do less, we won't get the deep indigo we want.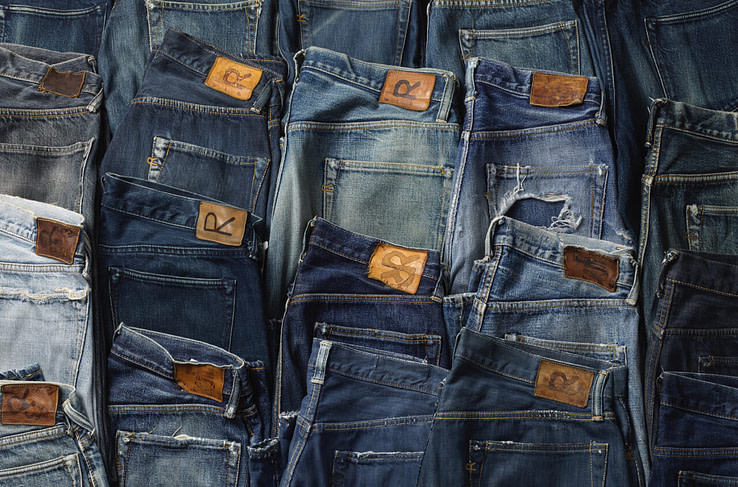 Indigo dye is of course our original. That's the result of spending many years in studying indigo honestly.
Nando, Sumi Nando, Kachin, Gunjo…
Now that we count 33 different shades!
We have developed indigo shades that can be made only by us who were born in Japan which has a long history of indigo dyeing.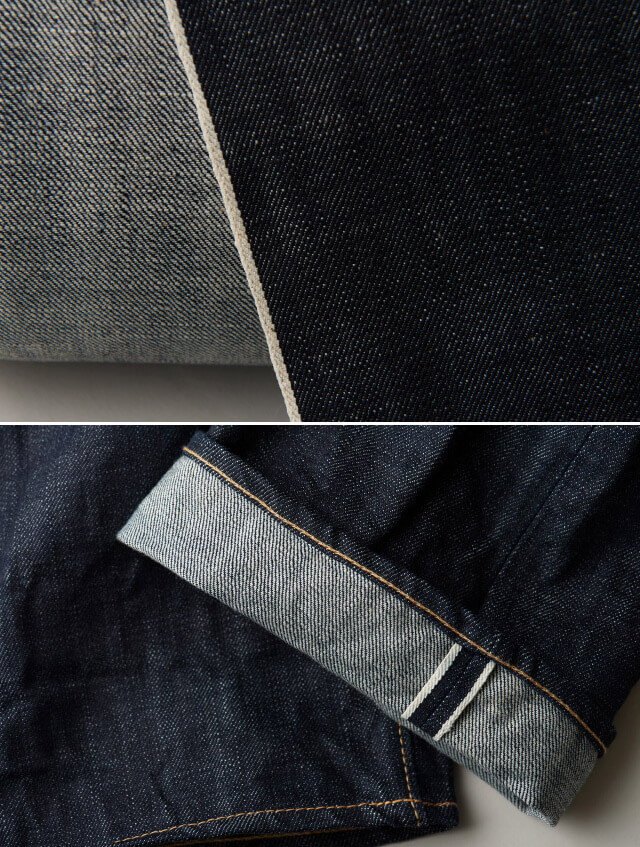 We use selvedge machines to weave fabric that are rare to find in Japan. Weaving slowly with low tension makes rough and uneven denim fabric. This is the reason why 45R's denims are not flat, which also helps creating more contrast in fading. Selvedge that peeps when you turn the hem is only on the fabric woven with a selvedge loom.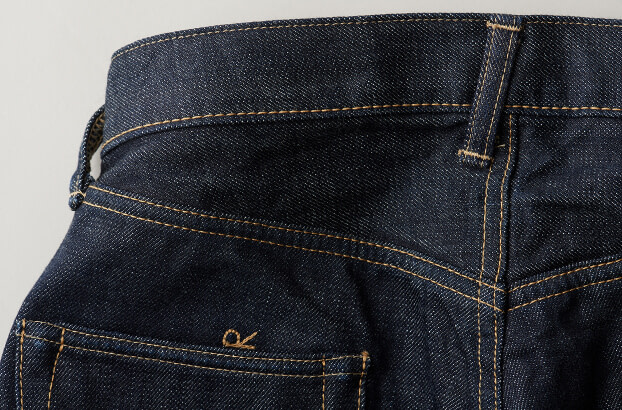 Now, sewing a pair of denim takes 6 different threads!
Pockets, front, yolk, waist belt; these are sewn by a different color and thickness of thread with a different needle pitch in a way the thread blends with fading color of denim.。
The horse leather brand patch and the tuck button with "R"engraving are custom made.
Each branded leather patch is made by hand.
No patch comes out the same. The edges of the patch are rounded and polished. The finished denim pants feel rough, grainy and light when worn.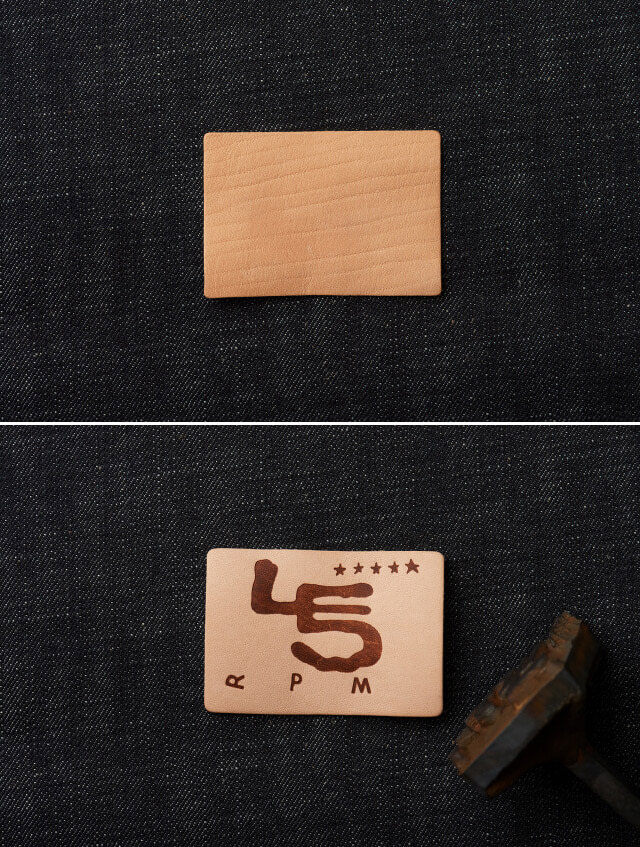 As you repeat wash and wear, you will see the color contrast in the process of fading.
Your habits and lifestyle will be added to your denim fabric.
If you have never made your own denim, we recommend doing so with 45R's denim pants. They are made for you to enjoy making your own.

It's been 30 years of making denim.
We have gone through trials and errors making fabric from scratch and making improvement one at a time.

Our denim pants are still work in progress.
That, we believe, is the way it shall be for us to keep improving more and to become better at it.