45R's Expertise ものづくり
45R-USA > 45R'S EXPERTISE ものづくり
45R's signature garments such as shirts and t-shirts are known for using materials of the highest quality including Suvin, Zimbabwe and Khadi cotton.
Suvin Cotton
Our shirts are both casual and dressy. At a glance, you may think it looks like any other shirt. Styles with an airy freshness, crisp cuffs and collar, our shirt is far away from being dull. It is elegant and boyish at the same time, and can be worn with slacks or shorts. Its versatility is the biggest attraction for many. Because of the quality of the fabric, the more you wear and wash the shirt, the better it feels on your body.
One of the materials we often use is Suvin cotton. Suvin is a hybrid cotton combining Sea Island cotton and Sujata cotton from India. This extra long staple cotton rivals the more well-known Egyptian cotton. Because of the difficulty in producing this cotton, it is rare and highly regarded. Sometimes referred to as the Silk of Cottons, it is used in haute couture.
Light Weight Suvin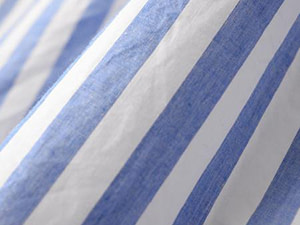 Plain Weave Suvin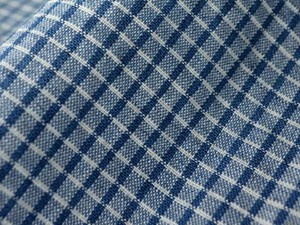 Indigo Suvin Super Gauze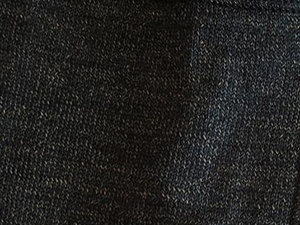 Zimbabwe Cotton
Our signature t-shirt, "45 star t-shirt", was conceived based on this concept; "The t-shirt you would wear to high-end restaurants and luxury hotels".
This classical fit t-shirt uses Zimbabwe cotton. Zimbabwean cotton, regarded as one of the finest cottons in the world, is becoming even scarcer as fewer farmers grow the plant. However, we continue to use the long staple cotton, only buying from farmers who grow organically and who pick by hand rather than machine. We use finer threads for the neck area than for the body in order to achieve a flat fit around the neck. The stitches on the edges are very fine to assure elegance, comfort and durability. Our dying technique brings the t-shirt soft and gentle colors which will look even better after many washes. Every time you wash it in cold water and hang it to dry under the sun, it brings back the freshness just like picked vegetables. Our t-shirt will be a bold accent in your closet for a long time.
Zimbabwe Tenjiku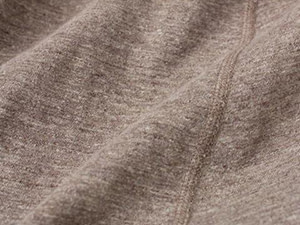 Zimbabwe Indigo Hakeme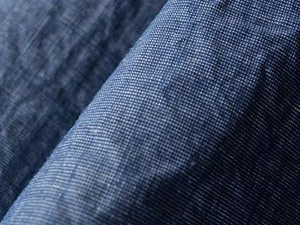 Zimbabwe Gima Tweed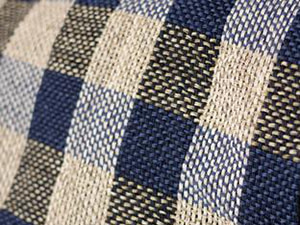 Khadi Cotton
Khadi fabric is another favorite of 45R. Traditionally handspun and hand-woven, we are able to get varying degrees of thickness, from very thin to quite heavy – but always with the beauty of handmade imperfections. Our Khadi cloth is mainly produced in India with Bangladesh also providing some fabric. Khadi is most famously Indian, since Mahatma Gandhi iconicized the fabric as an indigenous product made by local hands and resources in order to fight colonial and global influences.
Light Weight Indigo Khadi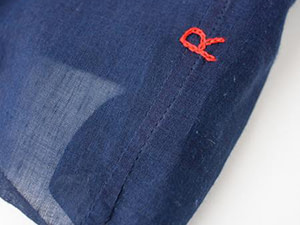 Khadi Silk Tweed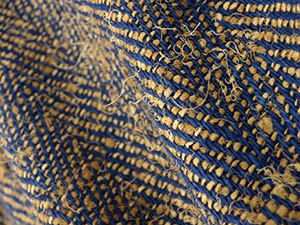 Khadi Denim